The exhibition event was conceived in collaboration with sARTee, the visual arts spinoff of the Ringling International Arts Festival happening in  Sarasota.  Opening night was a great success .

artinsight artists, Gail Rubinfeld, Susan von Gries, Bettina Sego and Lori Simon.
S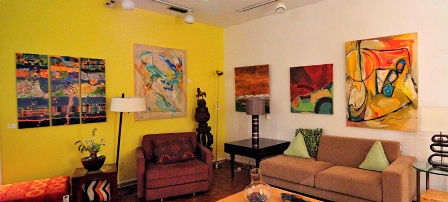 Showing how great art and good design compliment each other.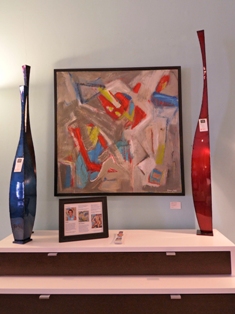 Living Walls owner, Alison Bishop with Susan, Gail, Bettina and Lori at the reception.